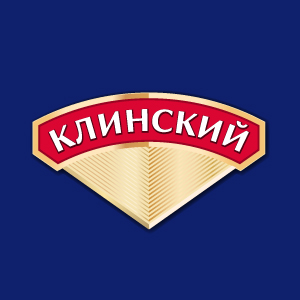 Klinsky
"Do it as if for myself" is the main principle of the people who create products under the Klinsky brand. Our employees put their heart and soul into their work, that's why we enjoy eating our products and recommend them to our friends.
www.клинский.рф
One of the most popular brands of sausages in Moscow and the Moscow region. For more than eight decades, products under Klinsky brand have maintained the unchanging taste and the highest quality.
A wide range of products — more than 170 items — will allow anyone, even the most demanding consumers, to find something to his liking: from Molochnie sausages, beloved by muscovites from the Soviet times, to delicious smoked sausages.
A large part of Klinsky assortment is made according to the State Standards (GOST), which for many buyers is a serious argument in favor of buying this particular product. At the same time, every consumer can always examine the composition of Klinsky products by reading the label: all the ingredients are honestly represented on the packaging. Klinsky will conquer both those who prefer proven and beloved tastes, as well as those who are eager to try something new. Technologists of Klinsky regularly produce stunning and original innovations that quickly gain recognition from customers. In 2020 in the Klinsky brand a separate Grandchef gastronomic line was launched, designed for sophisticated consumers. These are innovative products with a unique recipe, such as sausages in sauce that may be reheated directly in the package.
The brand is produced in the modern high-tech manufacture of Klinskiy meat processing plant, which for many decades has been a supplier of the most prestigious restaurants and hotels in Moscow.
Only the best-quality meat, only safe ingredients — this is the principle of the work of Klinskiy Meat Processing Plant and a guarantee that the products will please customers. Production is located in an ecologically clean area. Klinsky brand is the main one at the plant. Its sausages are produced by imported equipment using cutting-edge technologies.
Production of Klinskiy Meat Processing Plant is certified according to international food safety standards ISO 22 000. In addition, the enterprise has implemented a strict system of internal monitoring of product quality at all stages of production. Impeccable taste and high quality of Klinsky are confirmed by Russian and international experts. The brand regularly wins first places at prestigious industry competitions and exhibitions, such as "Golden Autumn", "Quality Guarantee", "100 Best Products of Russia", "Product of the Year", "Prodexpo", "World Food", "IFFA" (Frankfurt am Main), repeatedly received the title "Brand of the Year".