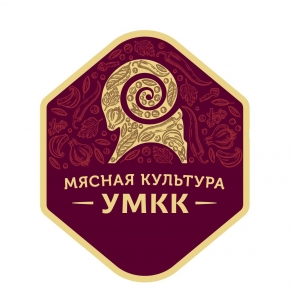 Myasnaya kultura - UMKK
A reliable friend of caring housewives, Myasnaya kultura - UMKK is a simple and tasty way to diversify the daily menu. A wide product range, high quality, and reasonable price — these are the characteristics that describe best the brand Mtasnaya kultura - UMKK.
Sausages under the brand UMKK are well-known and loved by the inhabitants of Bashkortostan. For many decades now the brand gives its customers an excellent taste and impeccable quality. A large proportion of the assortment is manufactured according to state standards (GOST). For example, the best-sellers: boiled sausages "Doctorskaya", "Molochnaya", "Lyubitelskaya", "Diabeticheskaya" and "Russkiye". UMKK is the winner of specialized exhibitions and competitions. But the most pleasant award for UMKK remains the unconditional recognition and trust of customers that passes through generations.
Ufa meat processing and packing plant is the biggest meat-processing and meat-packing factory of the Republic of Bashkortostan that has provided the locals with its delicious products for more than 80 years. The enterprise is constantly developing, and the equipment is regularly modernized. New technologies are implemented. The stuff of the meat packing plant includes highly professional specialists that help the assortment of the brand UMKK to constantly update in accordance with the changes in consumers' preferences.
UFA Meat Processing and Packing Plant has a certificate of compliance with the requirements of the international food safety standard ISO 22 000. The brand UMKK has received diplomas and medals at exhibitions, contests, and fairs of different levels ("Prodexpo", "Golden Autumn", "100 Best Products of Russia", "The best goods of Bashkortostan", "Consumer's confidence").